Coupe 830 - Seafaring Traditions Embrace Novel Design
With the Coupe 830, Scandinavian craftsmanship meets the allure of the open sea. With a nod to the timeless elegance of Nordic design principles, the Coupe 830 boasts novel lines that evoke a sense of modern sophistication and adventure. Setting the course, confidently.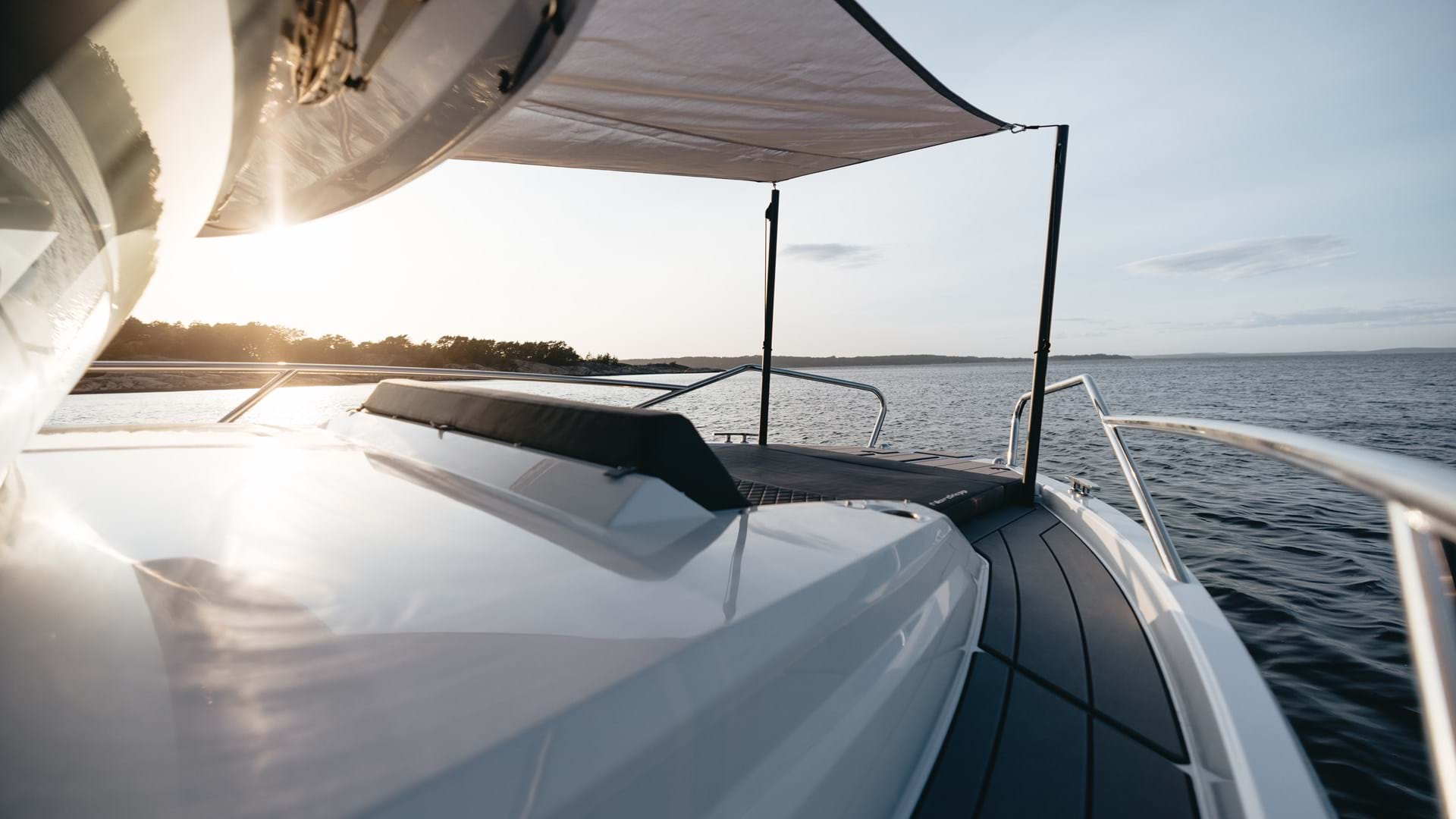 Designed, and crafted for the unexpected
When the elements turn turbulent, the Coupe 830 remains steadfast, a symbol of unwavering resilience against the forces of nature. With the soul of a thoroughbred and the heart of a true explorer, it invites you to conquer the open waters with a sense of poise and mastery. As you embark on each voyage, rest assured that the Coupe 830 is not just a boat; it is a statement of your unyielding pursuit of excellence in every facet of life, be it on land or at sea.