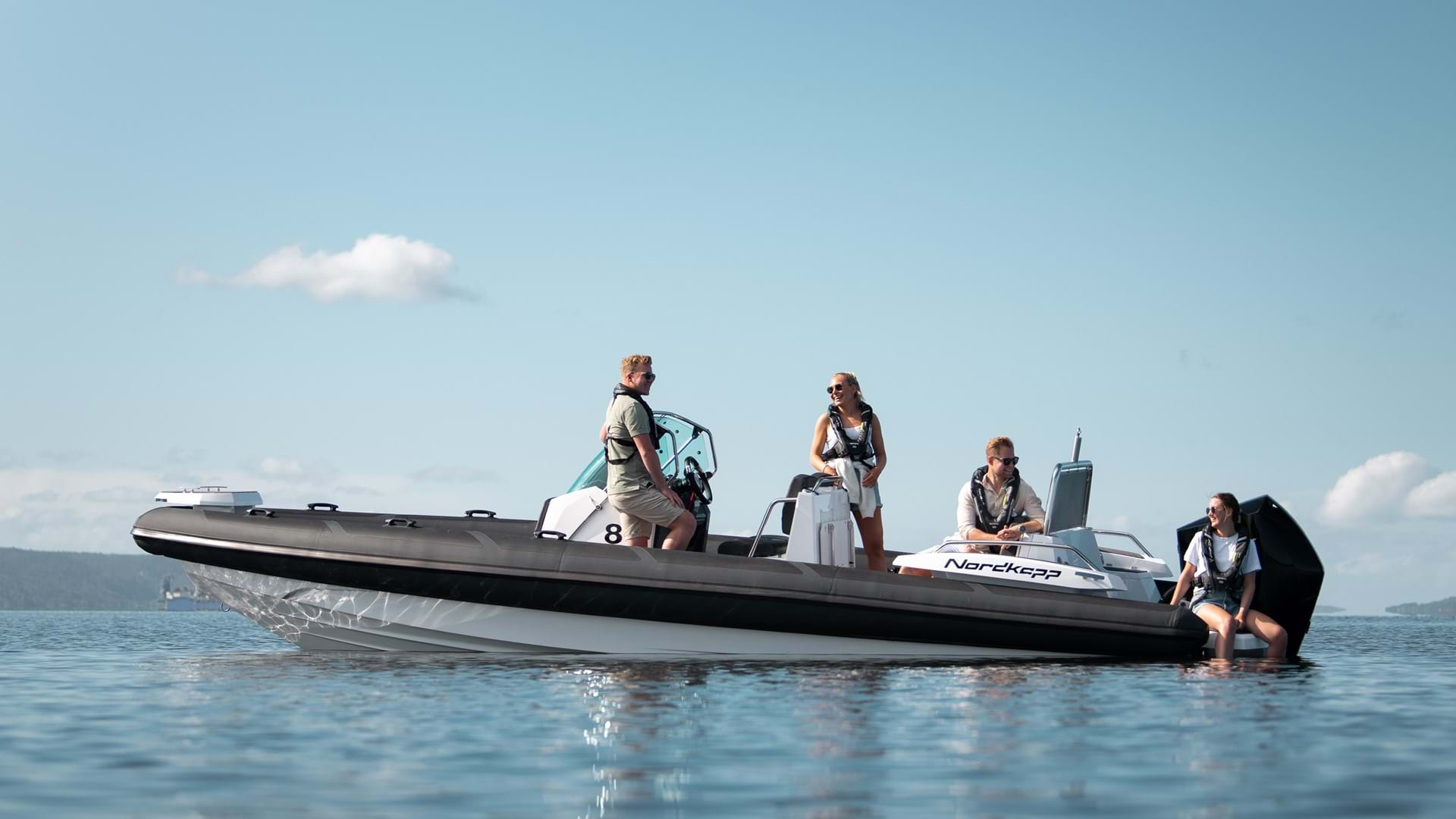 For whom does the RIB fit
The RIB (Rigid Inflatable Boat) is a boat type designed for practical purposes and to have quality seagoing characteristics. This has lead it to become one of the most popular boat types for holiday homes and transportation purposes in the archipelagos throughout the world. The RIB is typically designed with open deck spaces for luggage and passengers, and many of the models are able to take on many passengers especially within category C. 
If you are looking for a boat with less probability of damages in port and when docking, or less maintenance, a RIB is usually a good choice. When driving a RIB, you have less potential for damaging gelcoats, and there are less maintenance in on the RIB tubes than you typically have on a normal fiberglass boat. It also gives you a somewhat higher flexibility when entering busy and crowded ports, with the soft pontoon to protect you.
7 meter RIB. This is Airborne 7.
The RIb has been a popular category for decades. RIB is an abbreviation for Rigid Inflatable Boats and is a combination of a fiberglass hull, a a boat deck (typically), and pontoons filled with air. The Airborne 7 is a well equipped RIB, focusing on windshielding, extended use throughout the boating seasong and high level of comfort.
The hull design, functionality and deck design. This is what you can expect from a RIB.
The RIB is a boat often recognized for its sporty driving characteristics and great handling in challenging weather conditions.
The pontoons: The design, shape and placement of the pontoons heavilly influence the way the RIB handles in the water. Some RIBs have larger pontoons, positioned lower, giving stability when the boat is docked and with the pontoons touching the water surface at almost any speed. With these type of pontoons you may have a slightly shorter maintenance cycle, cleaning the pontoons during the boating season. With regards to the driving characteristics from this setup, you will feel a steady, comfortable ride, with less angle when turning. This gives more of a "go-cart-sensation" with g-forces working in a more sideways direction. With pontoons positioned higher the driving sensation is more similar to a fiberglass centre console boat. Thus it will lean over in a greater sense, with g-forces working more downwards. These pontoons typically has less maintenance during the season since they are mainly above the waterline.
Storage compartments and deckspace: in most RIBs the the driver console is placed at the centre of the boat, or slightly to starboard. The low freeboard provides easy passing both on port and starboard side. The RIB is often used in nice weather, and all the cushions are out and fitted, but a good advice is to check for the storage of all the cushions. Go through the storage compartments and see how the cushions fit for storage. Some RIBS also have sprayhood/canopy or a harbour canopy, where you can also store cushions.
Speed: The larger RIBs (6,5 meter and above) with the larger engine sizes available often manages speeds around 50 knots. It is important to remember that the RIB with its low freeboard, and pontoon design (discussed earlier in this text) gives different driving characteristics from that of a centre console boat. Especially at higher speed. The RIB still is seen by many as a highly stable boat type at higher speeds, due to the touchpoint with the pontoons and the water.
The practical RIB - easy handling giving effortless boating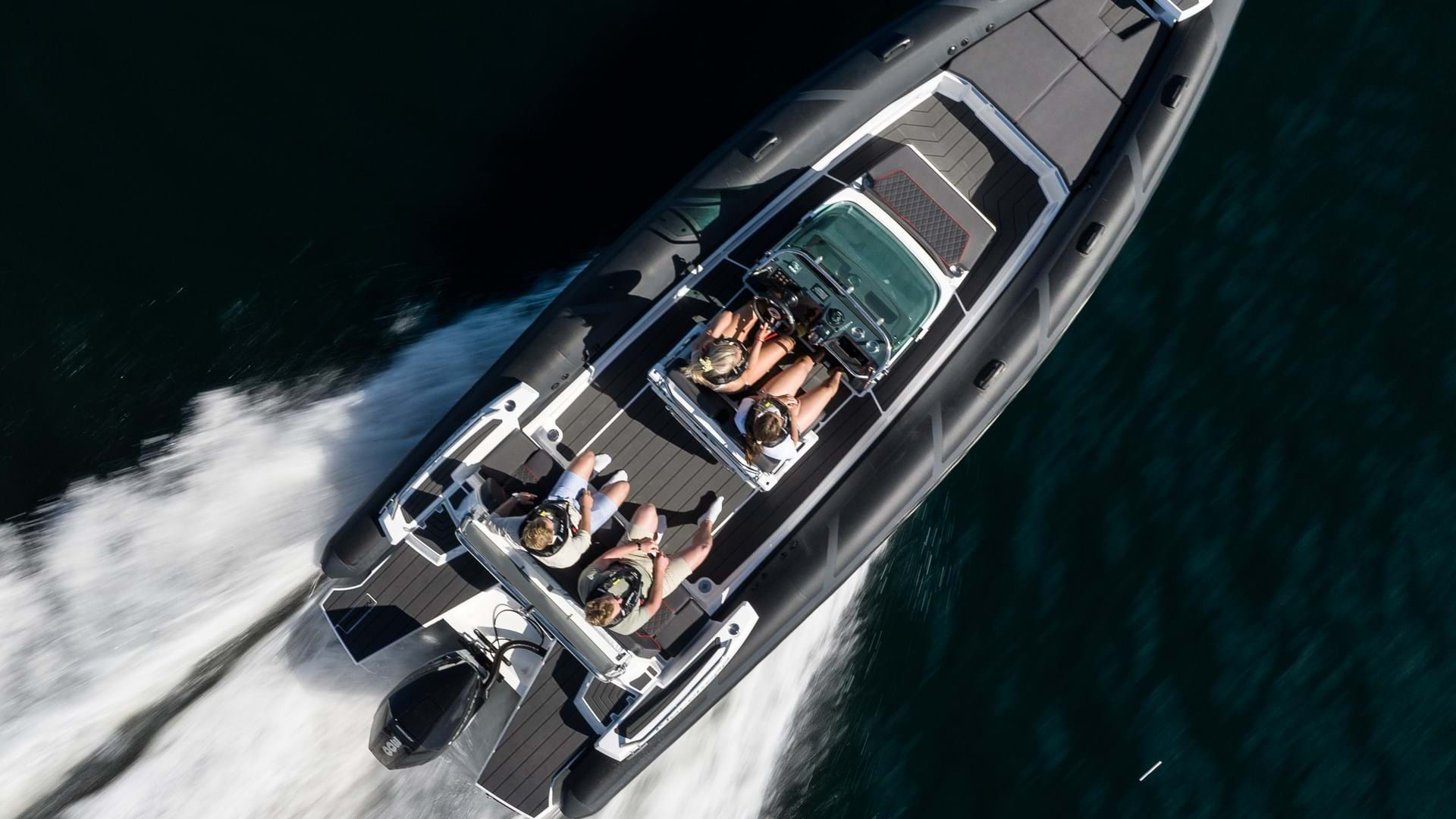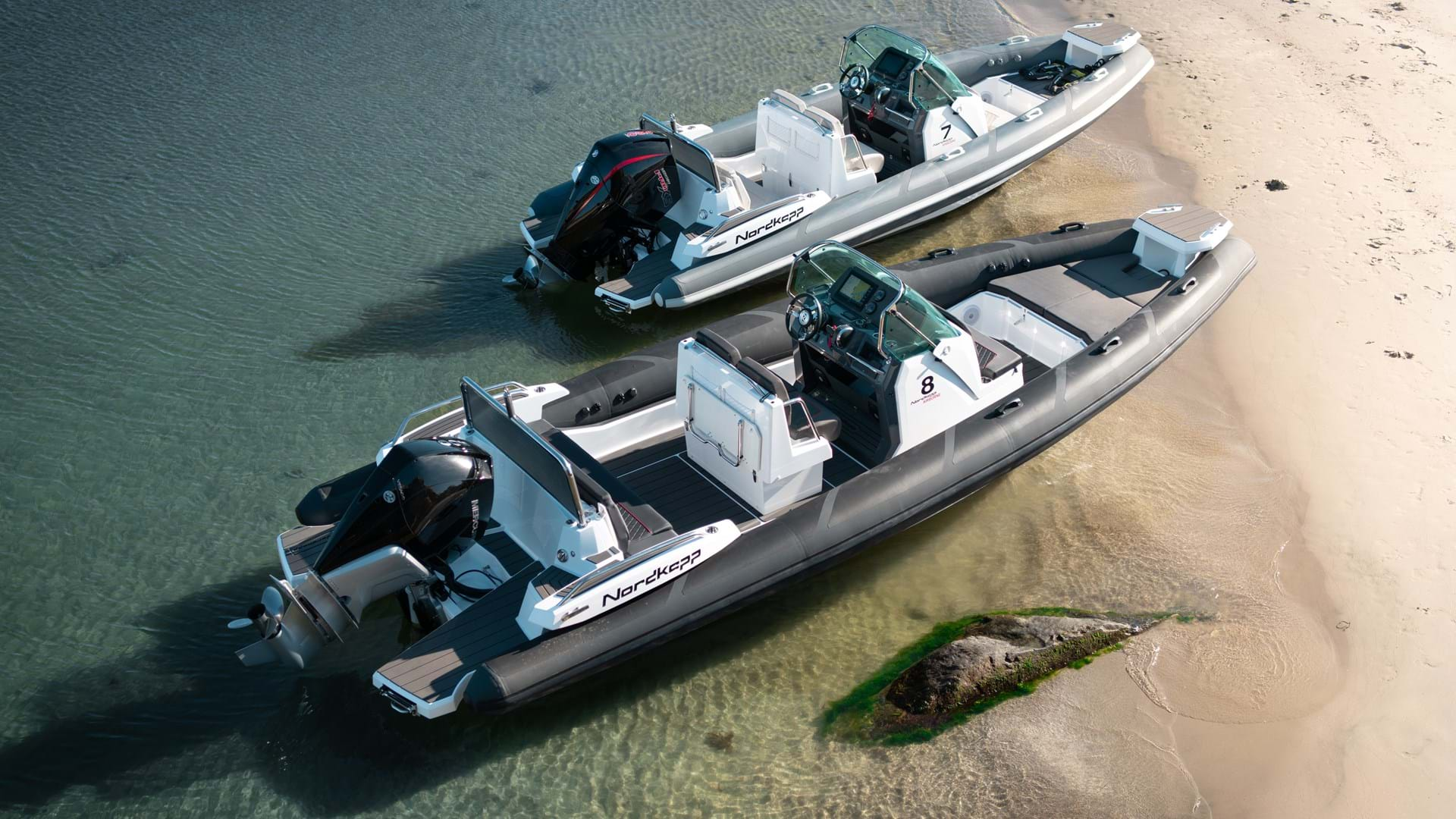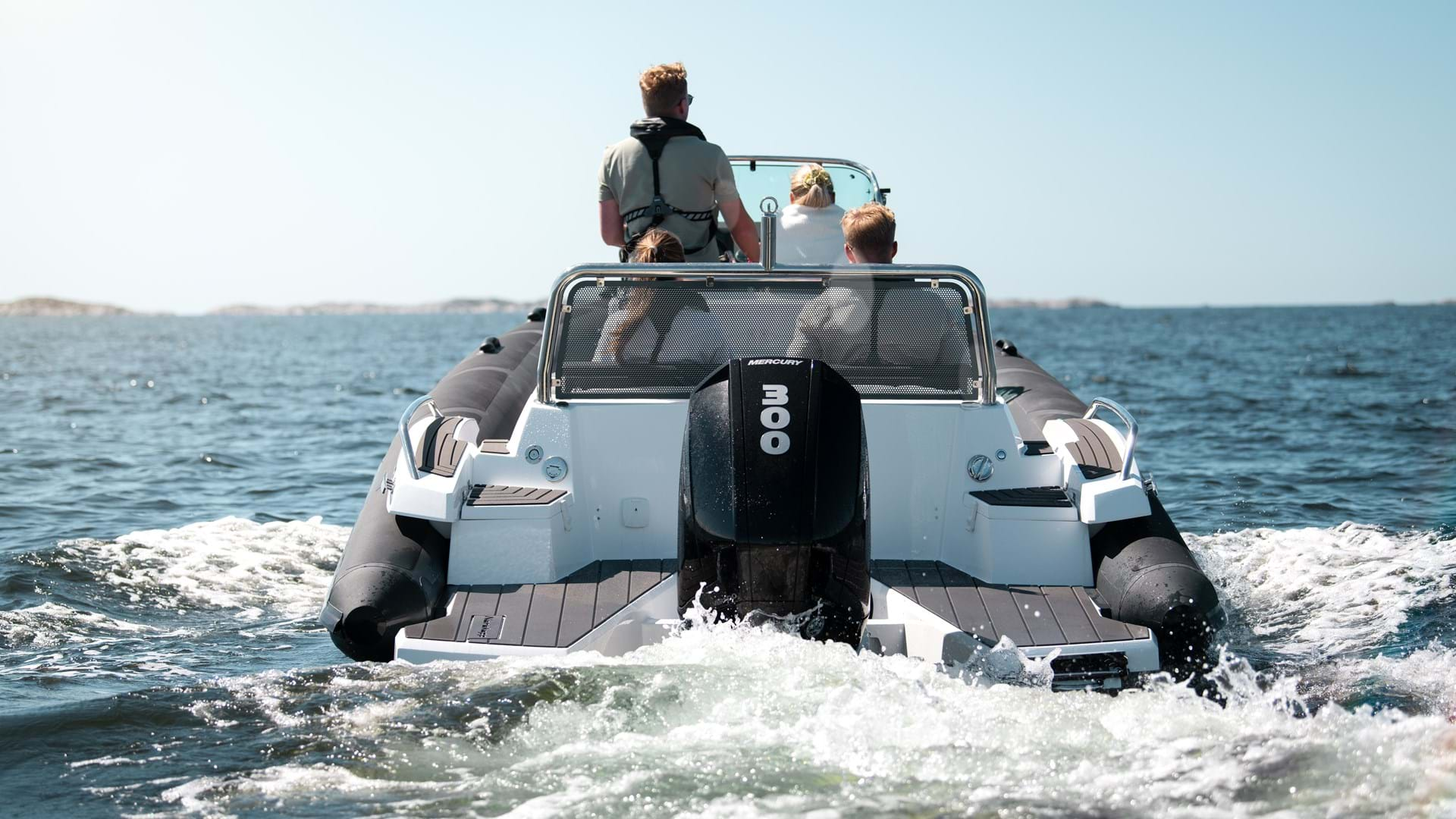 Equipment and standards of a RIB - what should you emphasize?
Windshielding and canopy solutions
RIBs are used in all parts of the world, with different need for windshielding. For warmer climates, lower windscreen giving airflow is popular, while larger windscreens are popular in areas with colder climate. Traditionally the windshield on RIBs have been smaller than for fiberglass centre consoles, but later development among RIBs have changed this slightly. You should ask youself what type of climate you use the boat in, how long your boating season is and how you will use the boat. By doing this, you may be able to write down some criterias for your RIB. A good advice is to try out different driving positions to see how the windshielding is covering you while seated. If you are planning to use your RIB during a full year, a sprayhood and a canopy can be a good investment. This enables you to shield from rough conditions like wind, rain and waves and keeps you dry and warm during rougher conditions. The sprayhood is usually very easy to assemble, but a good advice is to test it during calm conditions to get to know the solution on your boat.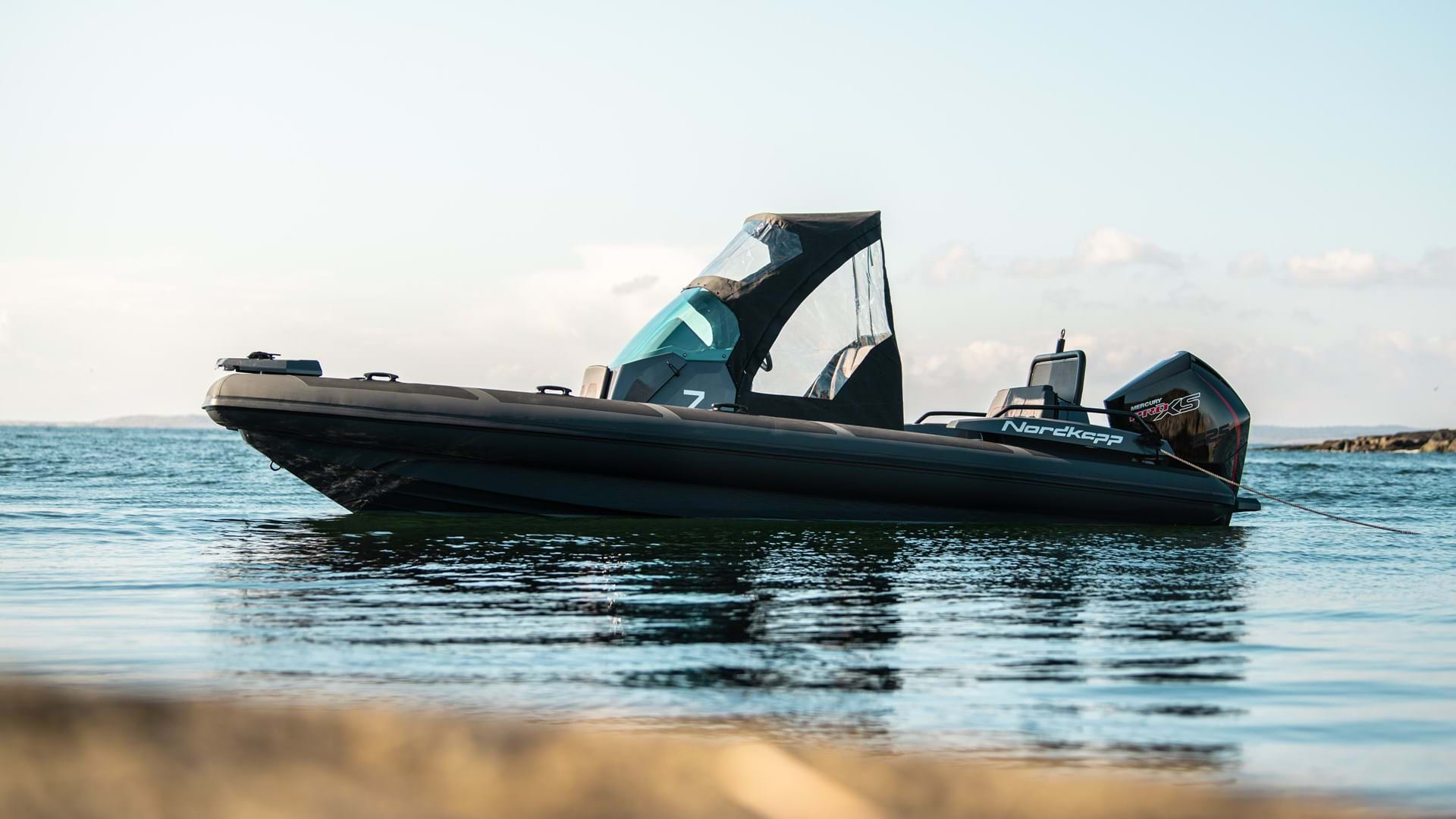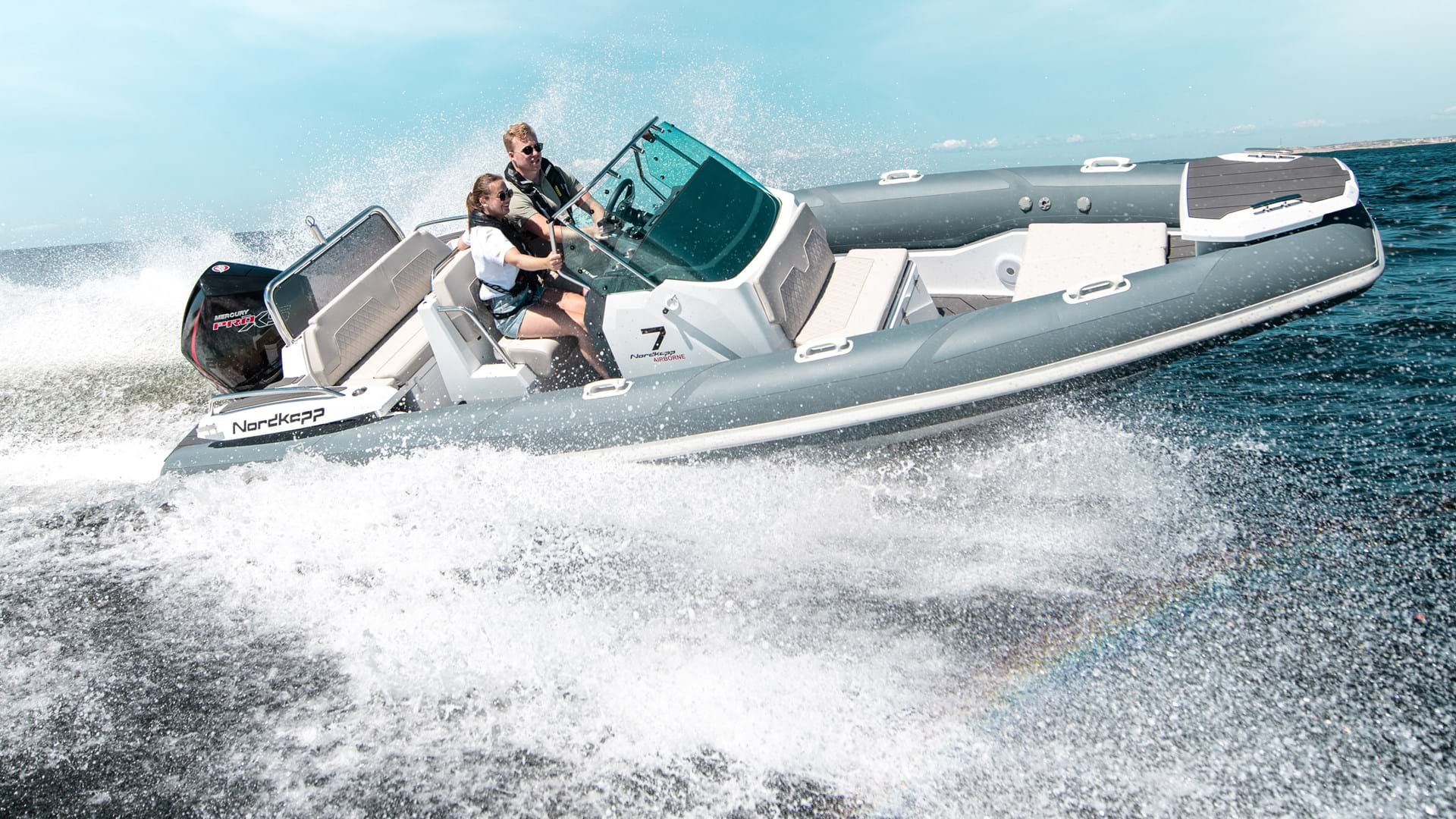 Practical design, smart features and deck space
When investigating the practical details of the RIB it is usually wise to think of your own use of a boat. The bullet points below can be a good list to check off:
The RIB is designed and created for transportation of people and luggage in an effective and safe manner. Check how the storage compartments and features are meeting your requirements.
Take a closer look at the deck space and how this is designed. Make sure that you are happy with the way it meets your use and criterias. Is it easy to move around? Can you easilly move from bow to aft, and do you have sufficient storage space for luggage? Does the cushions fit inside the storage compartments
How many storage compartments do the boat have and where are these placed? Are they completely dry at all times (important to think of when you are storing self-inflatable life jackets).